Roads & Grounds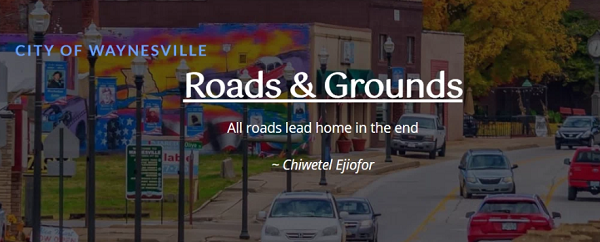 About your Committee
Date & Time: 1st Thursday of the Month at 5:00pm.
The Roads & Grounds Committee is responsible for the overall maintenance, improvement and construction of City parking areas, City structures and over 45 miles worth of roads. The Committee continuously looks for ways to improve the City's byways and buildings as efficiently as possible.

Some key projects of the Roads & Grounds Committee in the recent years has been the addition of two bridges to span low-water crossings and the widening of GW Lane.

Committee Members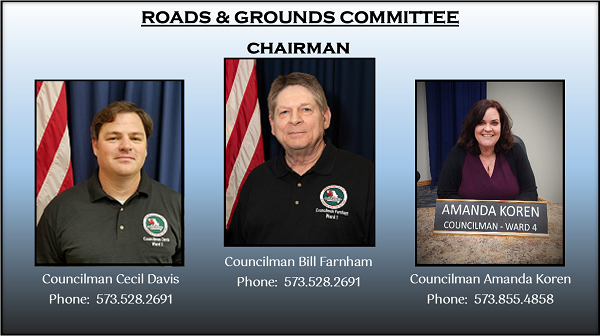 Committee Information & Documents
Meeting Agenda and Packet Information, along with prior minutes of past meetings can be found in the documents section below.
Also, any current legislation being discussed at Committee and any recent legislation that has been passed by the City Council pertaining to Roads & Grounds can be found here as well.