Municipal Court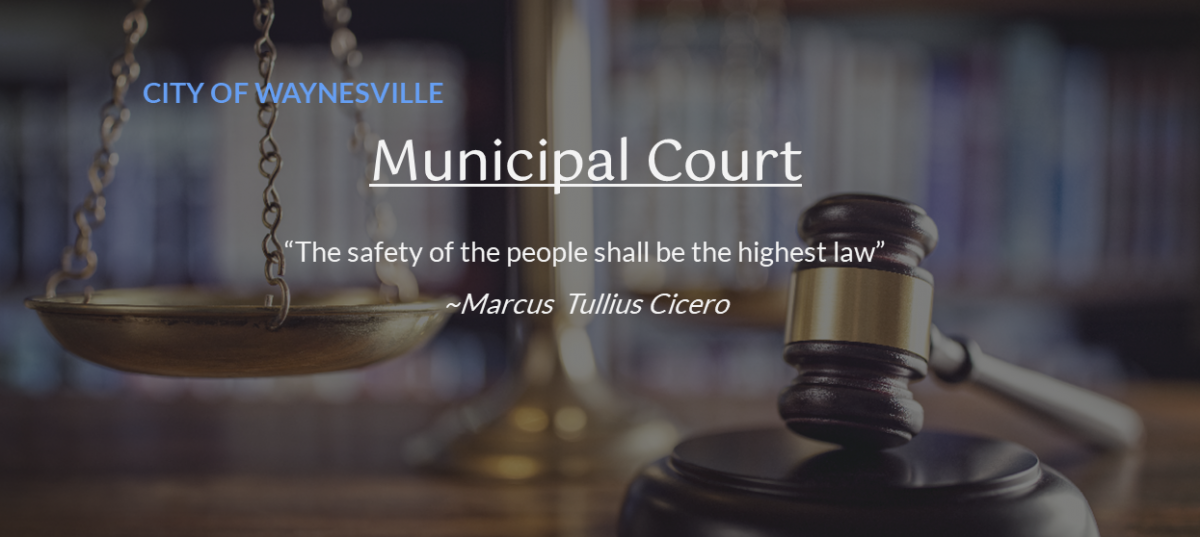 Waynesville Municipal Division
25th Judicial Circuit
General Information
Lesa Helm - Court Administrator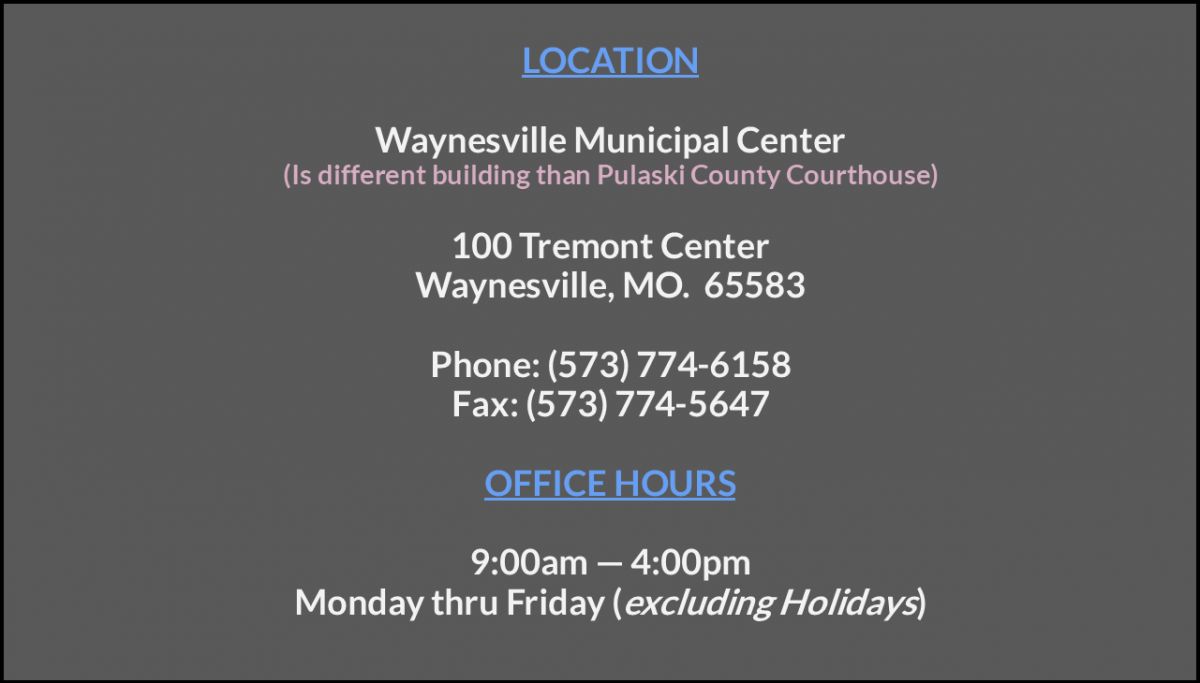 Email: mclerk1@waynesvillemo.org
Dress code enforced on Court day

Paying Your Ticket
Your failure to appear in court on the date and time shown on your ticket, or otherwise respond to the ticket as directed, may result in the suspension of your driver's license and/or could result in a warrant being issued for your arrest.
Your Options
Plead Not Guilty: You MUST appear in Court on the date & time listed on your ticket.
Plead Guilty: You do NOT have to appear in court if you pay your ticket in full on or before your court date & time using one of the following methods:
1. On-Line
Case Number: Enter your ticket Number
Click on "Find"
Click on "Plead and Pay", the amount due will appear
Click on "Continue and Plead" and follow the instructions
If you have been issued more than one ticket, you must repeat the process for each ticket.
If you received a Summons to appear in Court for the ticket you are wanting to pay, or your charge requires a court appearance, you will not be able to use the online method to pay your ticket.
2. Mail-In (money order or check)
Determine the amount due by following steps 1a, b, & c above or refer to the Fine Schedule.
Make payment payable to: Waynesville Municipal Division
Sign the back of your ticket, include your current mailing address and INCLUDE THE TICKET in your envelope with your payment.
Mail to:
3. In Person
Present your ticket at the Court Clerk's Office located in the Waynesville Municipal Center (address above). The Waynesville Court Clerk's Office IS NOT located at the Pulaski County Courthouse.
Methods of payment accepted: Cash, Money Order, Check and Credit/Debit card. Electronic payments will include a convenience fee when paying in person and/or online.

Frequently Asked Questions
How much is my ticket?
Refer to the Fine Schedule or see the instructions under Online Payment Options, noted above, in order to find your ticket online.  Some charges require a mandatory court appearance.  If your violation is NOT listed on the Fine Schedule, you MUST appear in court on the date & time listed on your ticket. 
____________
When is payment due?
On or before the court date & time listed on your ticket.
____________
What if my ticket doesn't appear online?
Continue to check.  It can take up to 10 days or more for tickets to be available online due to processing times.  Please wait at least 10 days  from the date your ticket was issued before you contact the Court.
____________