New Service
Establishing New Service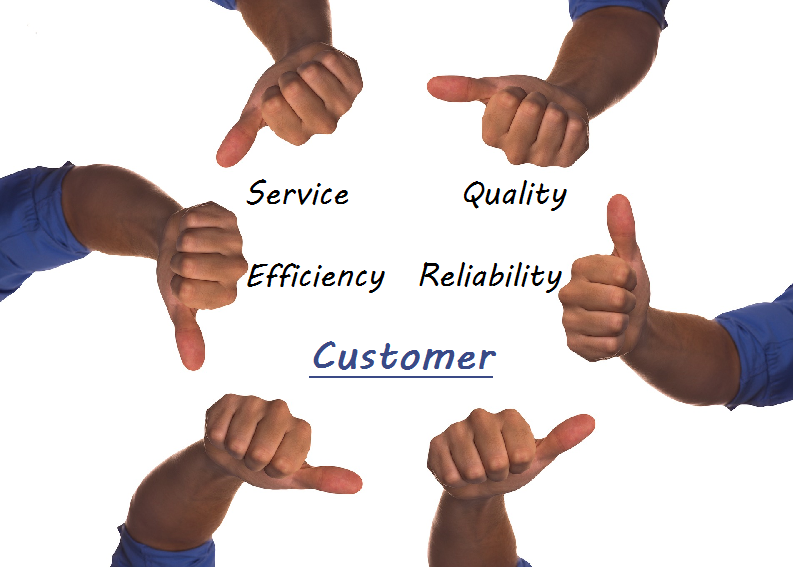 City of Waynesville Utility Department staff have provided you with a Welcome Brochure filled with important information regarding your Utility Service. You can download the Welcome Brochure here:

Security Deposits
Depending on the type of service you need, residential or commercial, will determine the amount of deposit you will need to begin your service. Also, the number of services you may have will also affect the total amount needed to process your applicaiton. Please reference the tables below: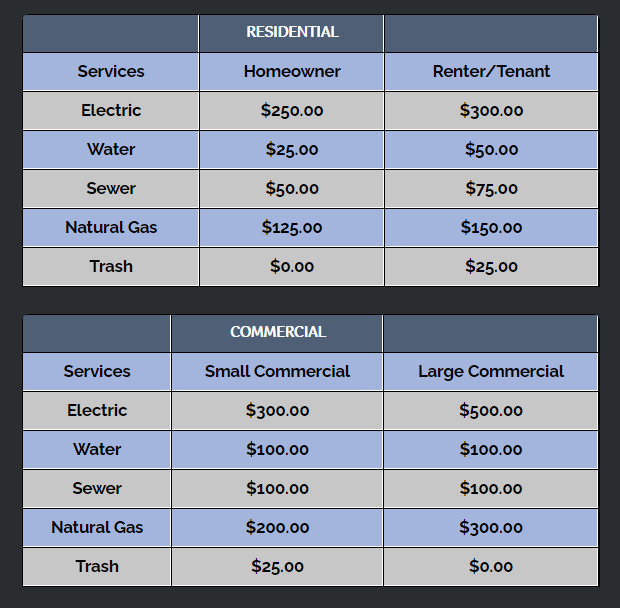 Based on an evaluation of your utility payment history with the City and either a Letter of Credit from your previous Utility provider, your deposit may be reduced as follows:
Renter/Tenant Deposit reduced to Homeowner amount
Owner Deposit reduced by $50.00
Commercial Deposit reduced by $200.00
If you are unable to produce any Utility payment history, if you can provide proof of good credit, such as documentation of your credit score, you may use that proof to reduce your deposit as well.

Additional Information Needed
You will also need to produce the following information in order to complete your application for new service:
HOMEOWNER
A copy of your closing paperwork or other form of document that proves you are the property owner.
Two forms of identification, one having a photo.
Any other form requested by the Utility Department.
RENTER/TENANT
A copy of your lease agreement or other form of document that states you are a renter of the property and that lists any other person(s) that may be renting with you.
Two forms of identification, one having a photo.
Any other form requested the the Utility Department.

New Service Application
Once you have read the Welcome Brochure and gathered all of your necessary documentation, you can download and fill out the New Service Application. Once completed, simply click the Email button located on the application, attach your documents and hit send. One of our Utility Department clerks will reach out to you once your application is processed.
City of Waynesville, Missouri Interconnection Application
Net Metering Systems (100 KW or less)
Customers applying for a new interconnection or modifying an existing generator system shall complete the application form below and attach plans and specifications describing the net metering, parallel generation and interconnection facilities and submit them to the City of Waynesville along with a $50.00 non-refundable application fee.

E-Billing
| | |
| --- | --- |
| Want to Go-Green? Then signing up for the City's E-Billing service is the thing for you. With a faster more convenient way to receive your Utility bill, there's no more waiting for a bill that may or may not make it to you on time. Now you will receive your bill as soon as it is uploaded into our system. Sound good? Simply download our online form, fill out and return via email. | |