Route 66 Hogs & Frogs Events
8/12/2022
It's coming folks! The 1st ever Route 66 Hogs & Frogs Festival. We've got so much jam-packed into three fun filled days!! Here are the events and the links to get signed up!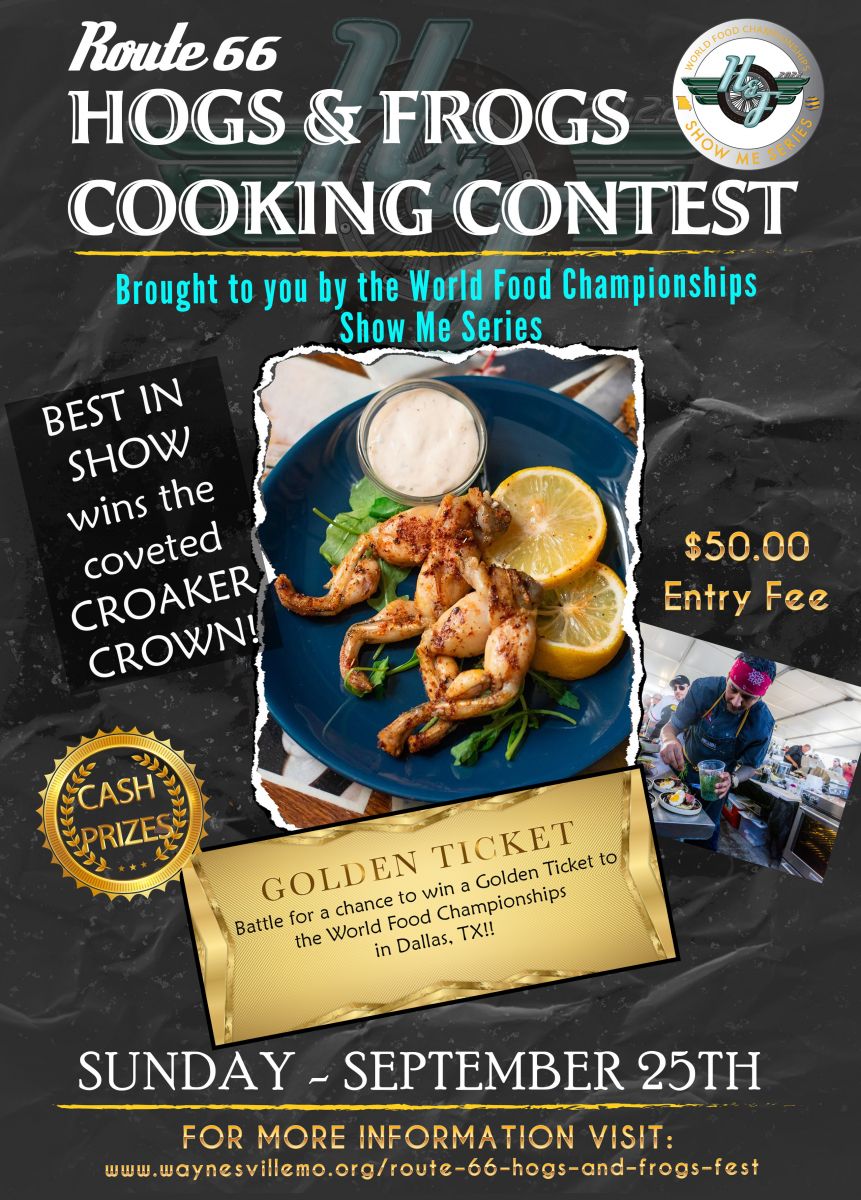 Tickets for Attendees.
Chef Registration link.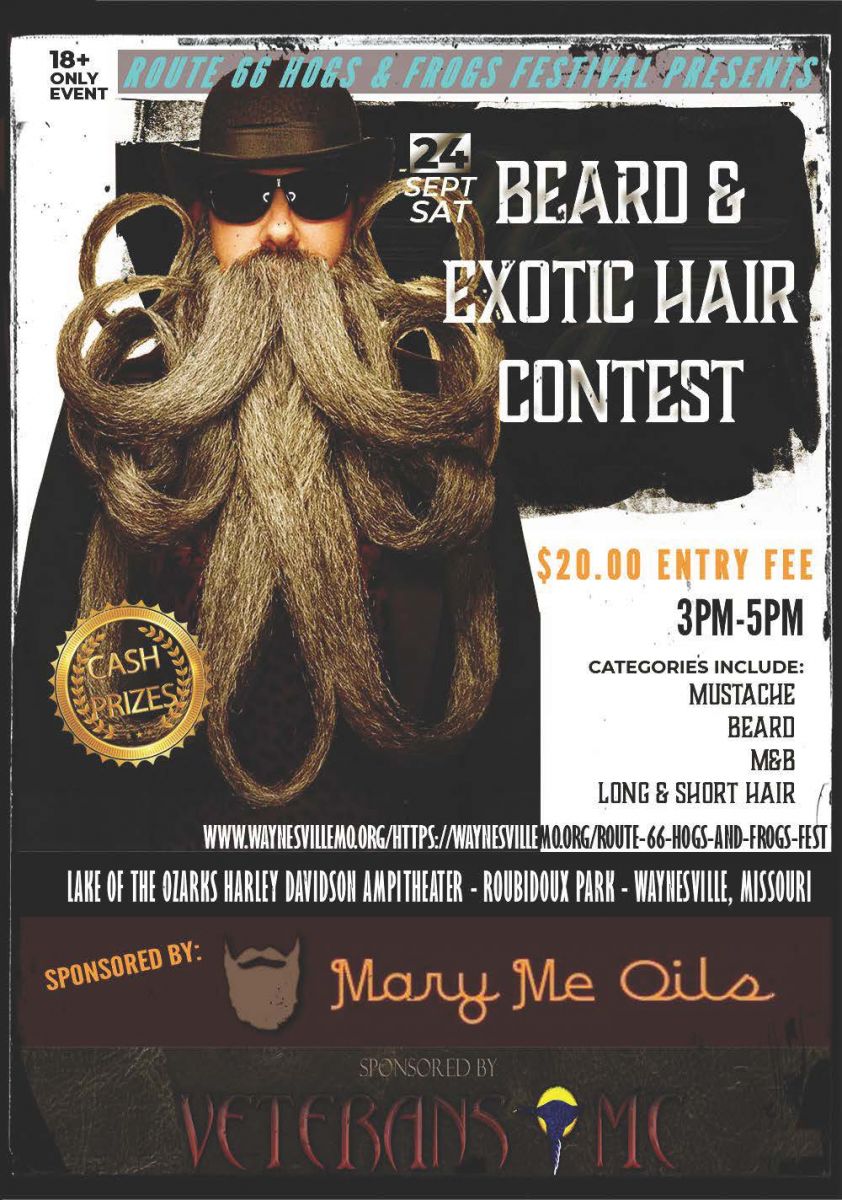 Competitor's Registration Link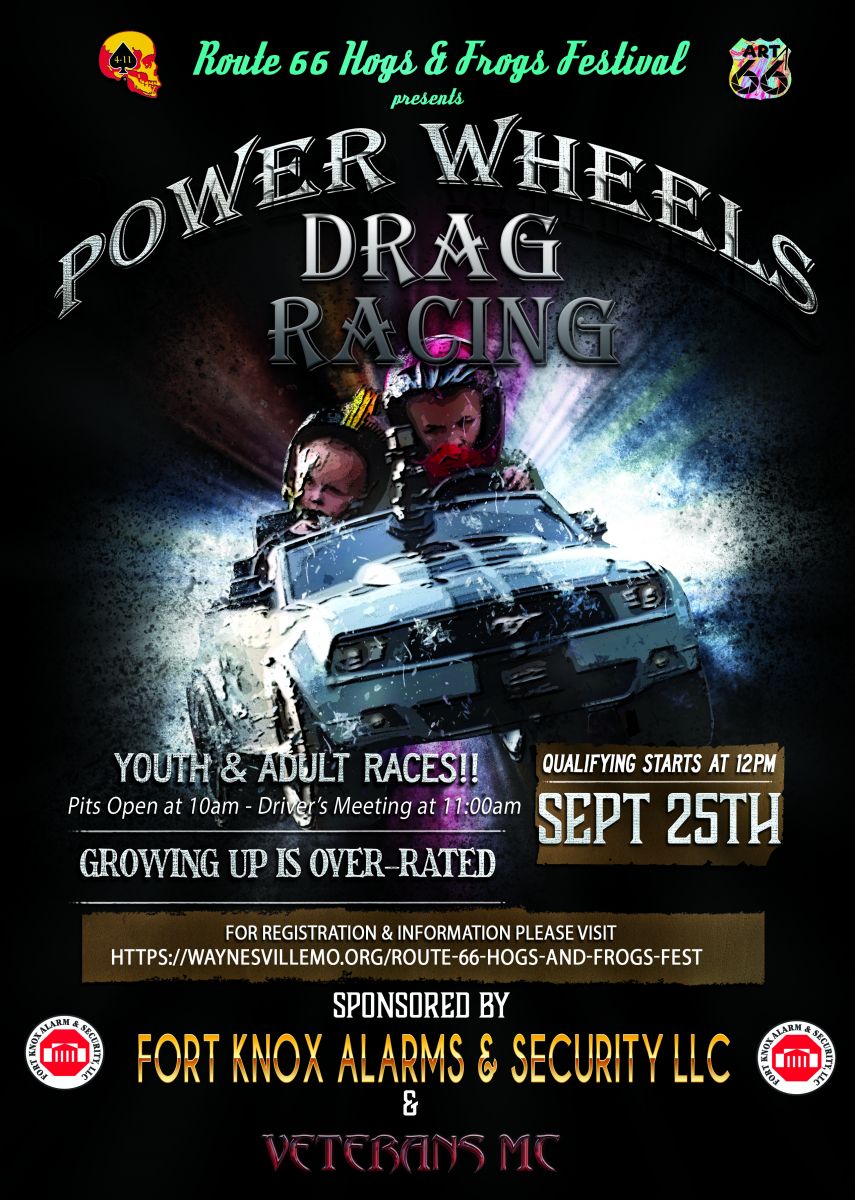 Youth & Adult Registration Link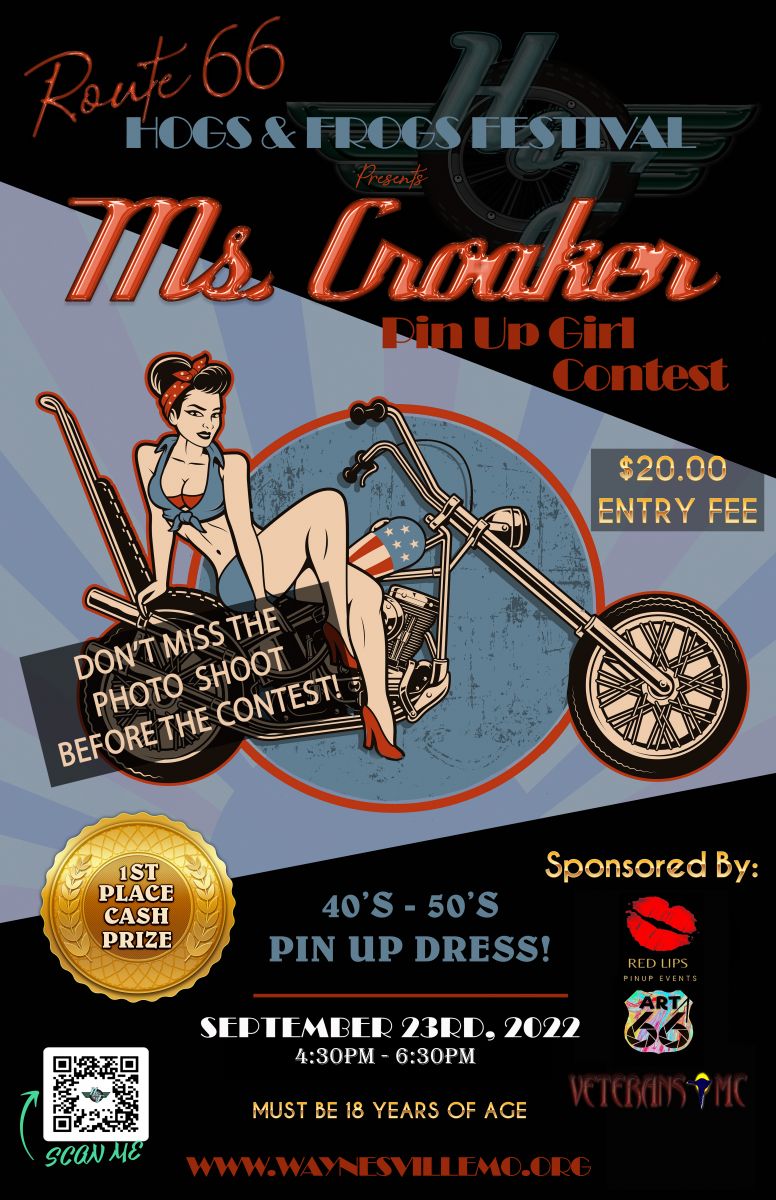 Ladies Registration Link
We have lots of great entertainment and attractions for you to enjoy! Here is just a sampling of what we have in store!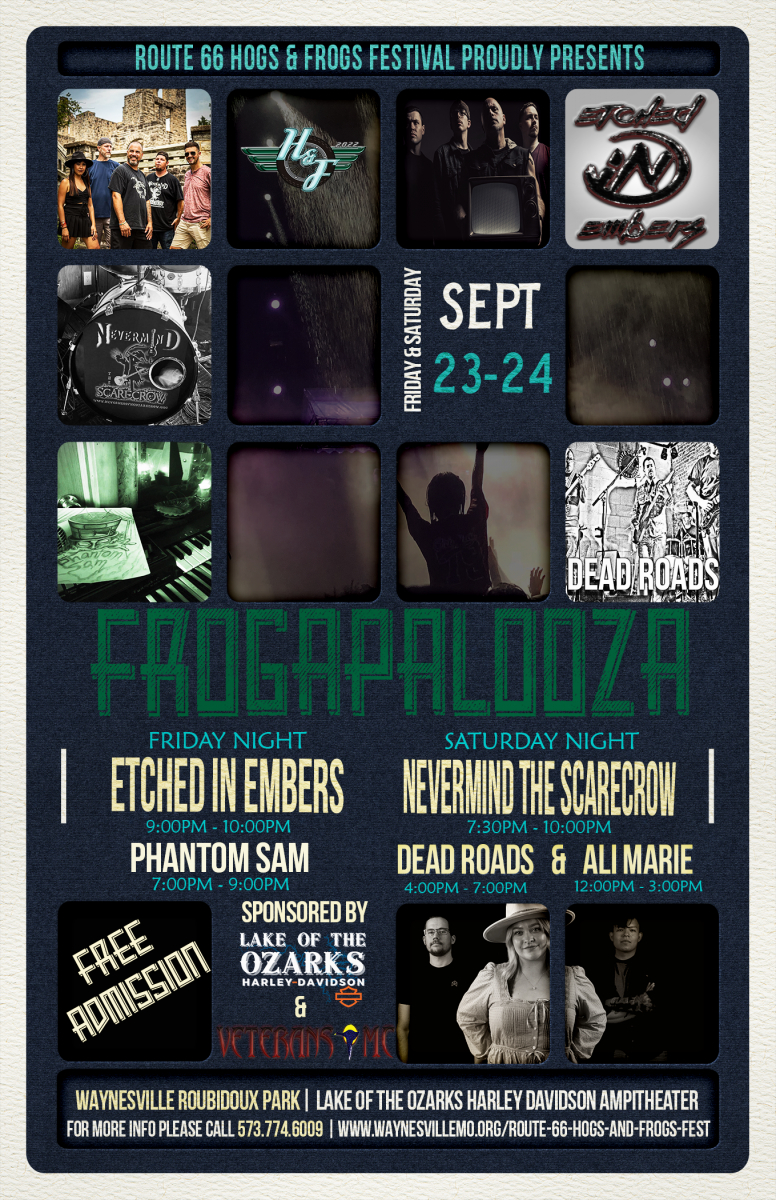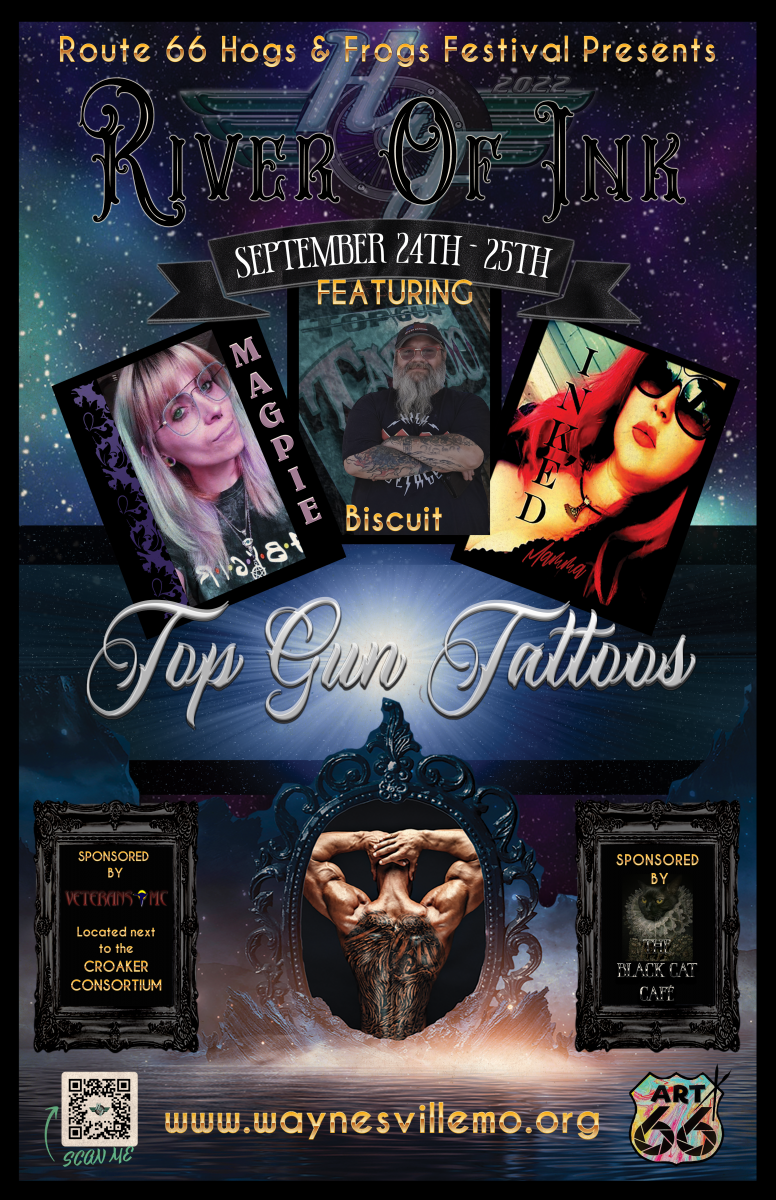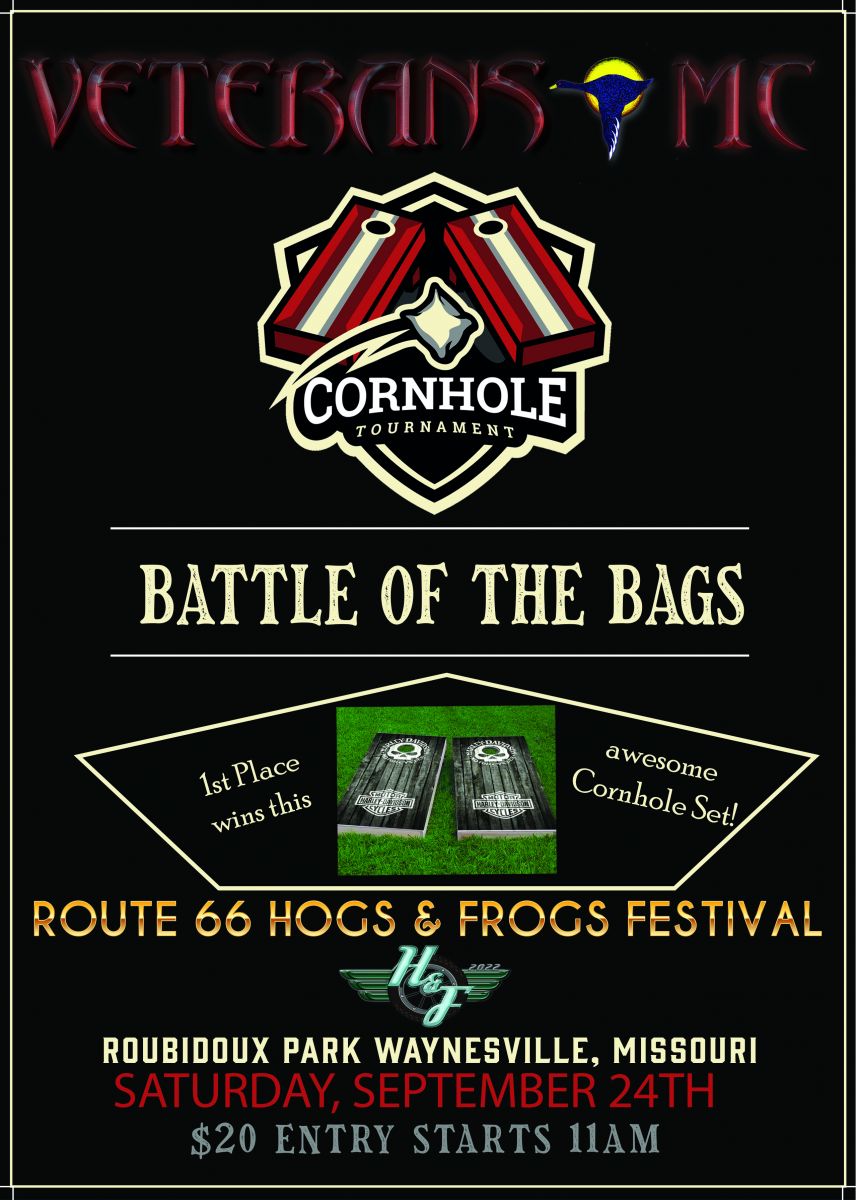 This is going to be an awesome event folks! Can't wait to see you there!
For more information, check out the Hogs & Frogs webpage here and our Facebook page.
Brought to you by the Route 66 Community Art Gallery, Combat Veterans Motorcycle Association® MO 4-11 and the City of Waynesville.