World Food Championships are Coming to Waynesville, Missouri!
8/5/2022
This is YOUR chance to learn (and taste) how food dishes are judged at the world's Ultimate Food Fight, the World Food Championships, prepared by Food Champs at Drachenfutter on Historic Route 66!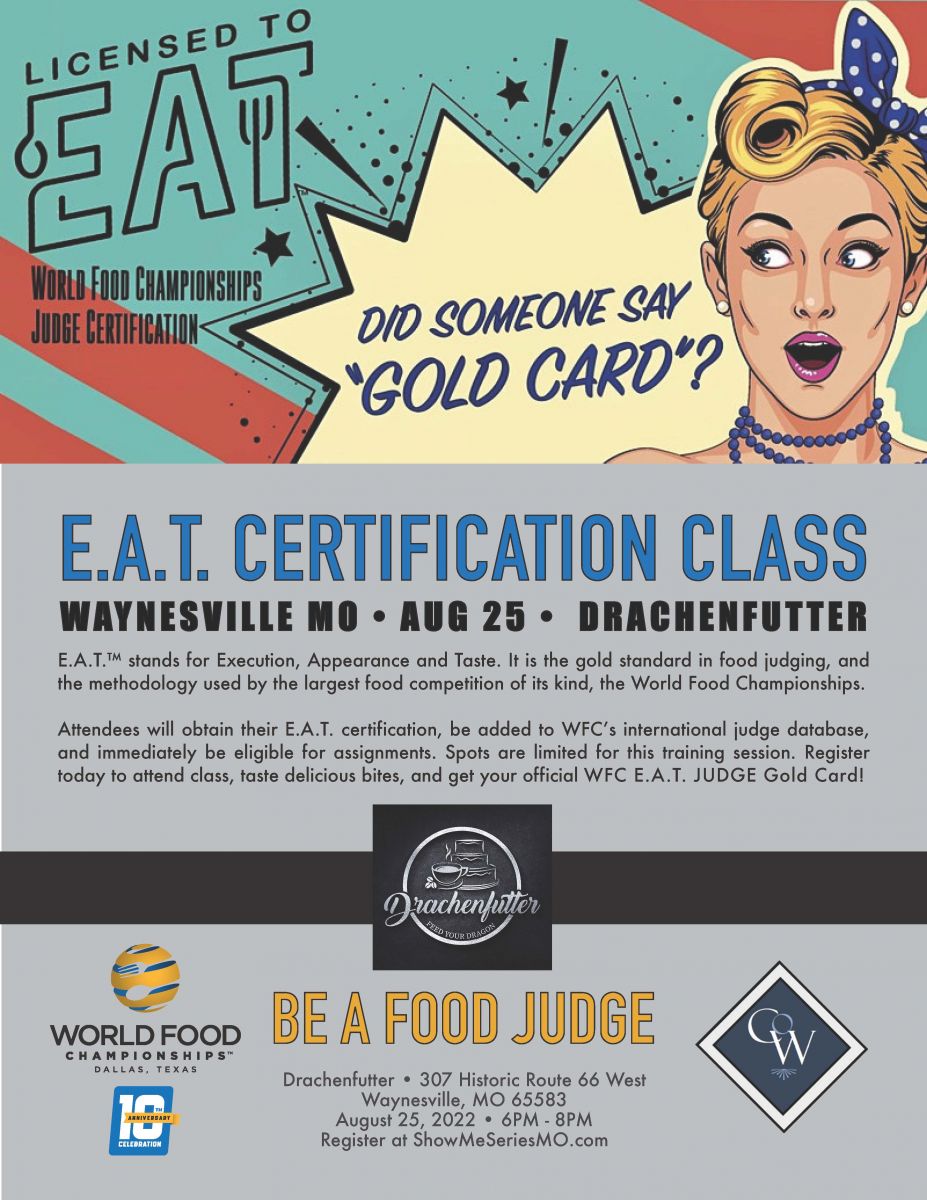 You will learn our proprietary E.A.T. Methodology that is used to score the WFC's International Competition.
You'll leave our interactive food course with a satisfied palate and with an official GOLD CARD STATUS as a certified Food Champ Judge! This card makes you eligible to officially judge any WFC-sanctioned event in the world*.
Space is limited for this event. Get a taste of Food Sport by enjoying custom culinary creations. Join us at 5:30 pm to mix and mingle, with the class starting at 6:00 pm.
*Learn more about judging at www.worldfoodchampionships.com
Check out the Show me Series at www.ShowMeSeriesMO.com.