City Crew Complete Repairs to Roubidoux Walking Bridge
10/7/2021
City crews have been working hard to repair the walking bridge that connects Roubidoux Park to Laughlin Park under the historic Roubidoux Bridge.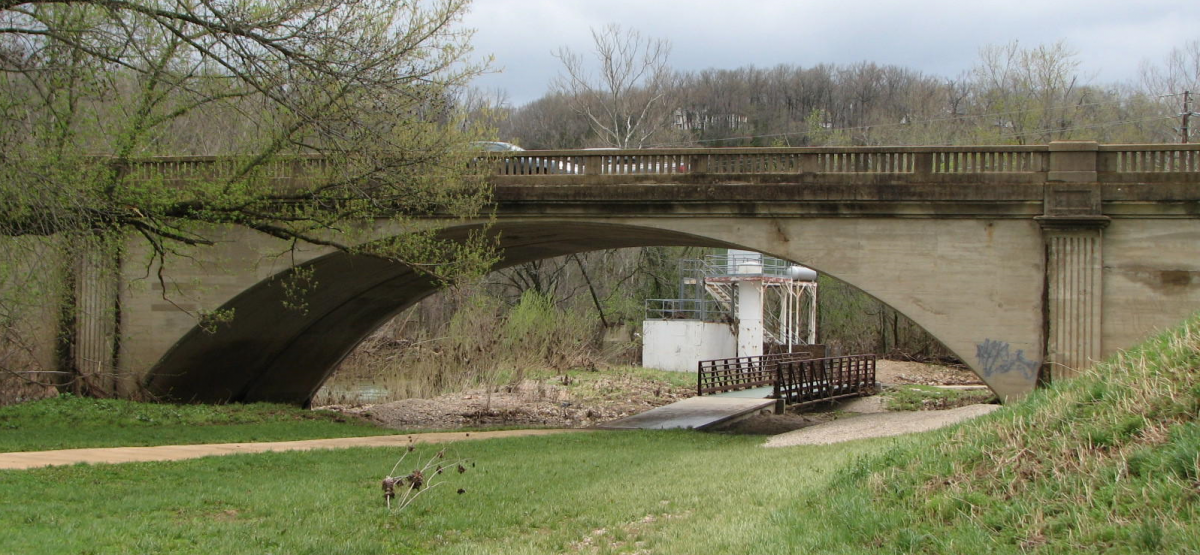 The walking trail bridge has sustained damage over the years due to repeated flooding events and was in danger of being damaged beyond repair. Because of this, members of the Street, Construction and Water Department went to work pouring footings and repairing the foundation of the bridge in an effort to prevent future erosion to the base of the bridge.
Crews also repoured a good portion of the walking trail itself as erosion had also began to twist the walkway.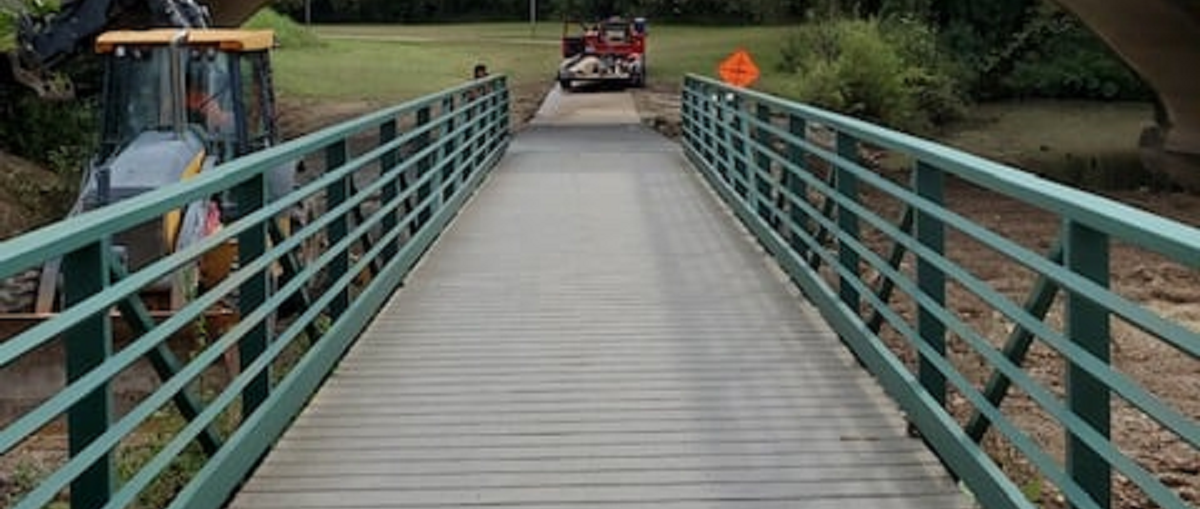 Thanks to the hard work and dedication of the City's crews, this beautiful little attraction will be with us for many more years to come. Be sure to congratulate them on a job well done! And keep an eye out for other projects the City has planned for our parks. We are excited there is more to come!