Route 66 Hogs & Frogs Fest
It's coming folks! The first ever Route 66 Hogs & Frogs Festival promises to deliver quality entertainment and fabulous food! Check back here often for updated information, or subscribe to the website and never miss the latest news!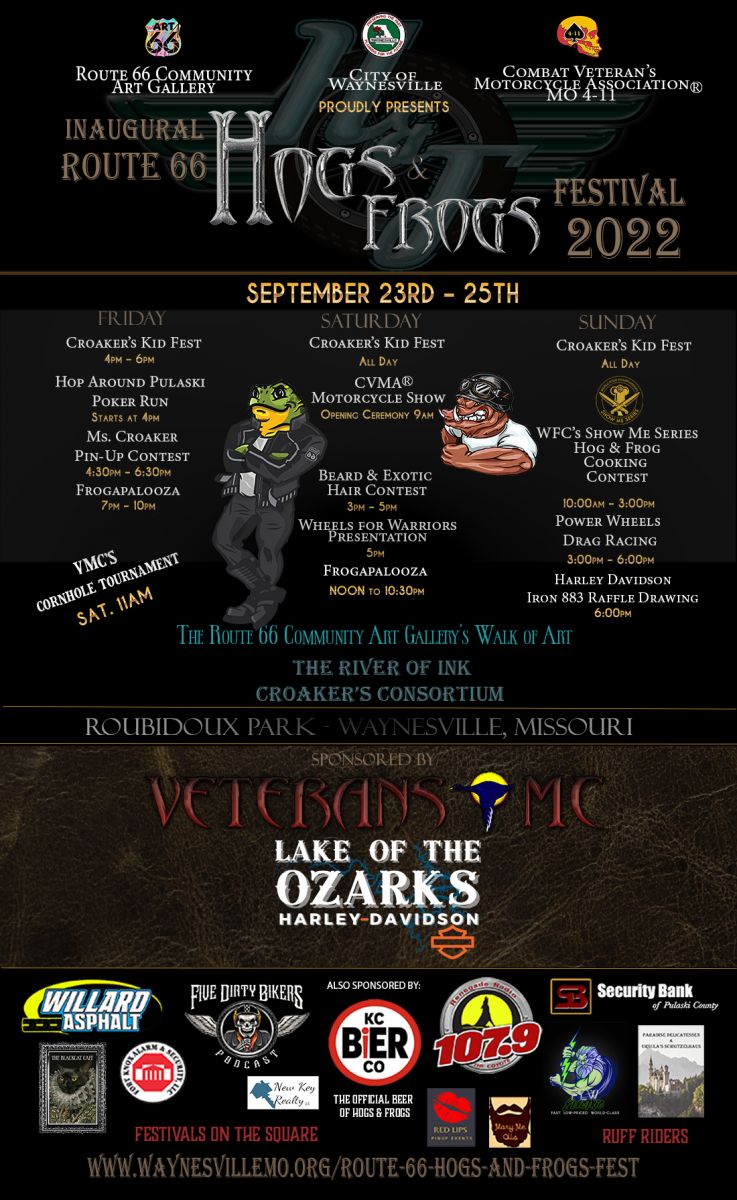 SPONSORSHIP OPPORTUNITIES
Looking to become a sponsor? We have some great incentives if you do.
Sponsorship acknowlegement will be first come first serve. In other words, the 1st to pledge $3,000 will get top billing as a sponsor. Anyone else who pledges $3,000 will recieve the same perks, but will be listed second, third and so on.
If none of the options fit your needs, reach out to Economic Development Coordinator Doug Potts or City Clerk Michele Brown for custom alternatives.
Other opportunities include sponsoring individual events or attractions in addition to the sponsorship options above. Call City Hall at 573.774.6171 for more information or email us at rt66hogsandfrogs@gmail.com

VENDOR INFORMATION
CALLING ALL VENDORS!!
We want you to be a part of this amazing three day event so be sure to get your application in asap!
Any questions? Reach out to us at 573.774.6171.
PLEASE DOWNLOAD YOUR APPLICATION BEFORE FILLING IT OUT.