Power Wheels Drag Racing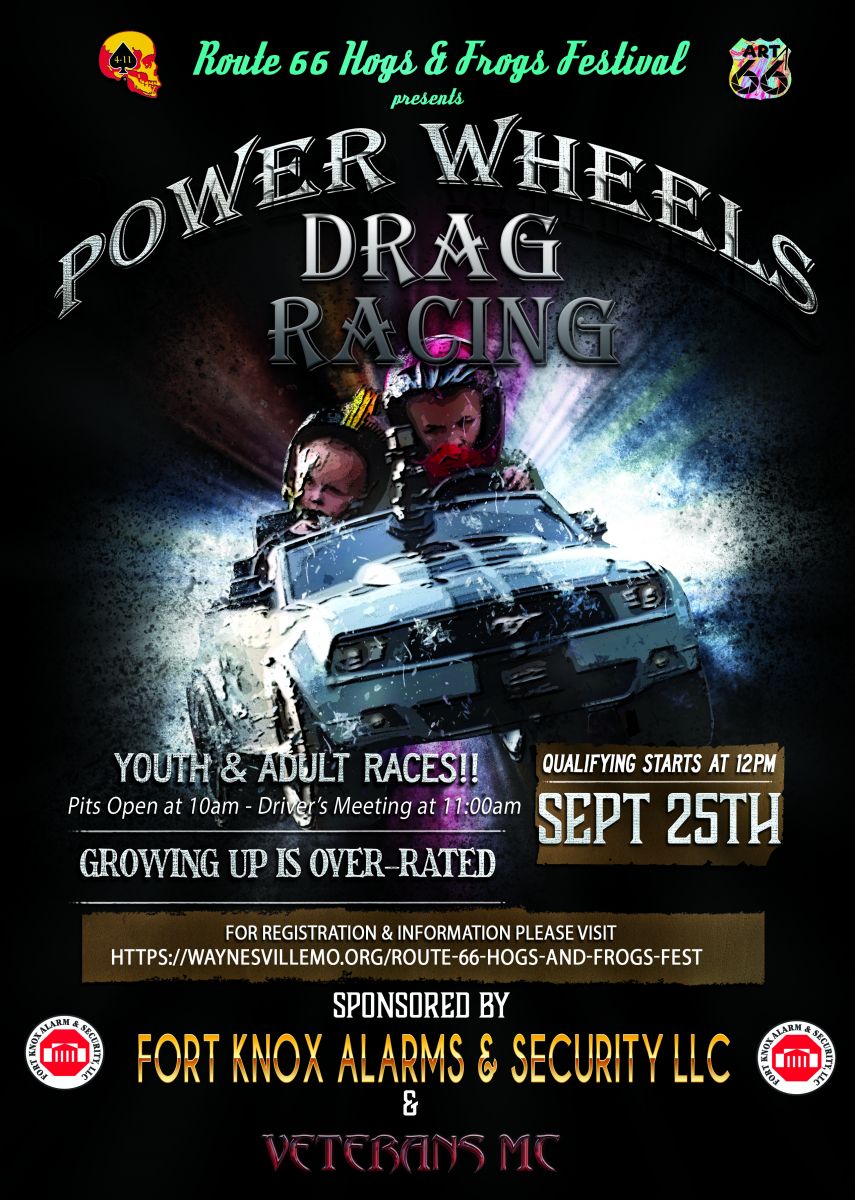 Want to know what Power Wheels Drag Racing is all about? Check out this awesome promo video from the Central Ohio Power Wheels Drag Racing team!

Get ready for an awesome afternoon of family fun! With Youth and Adult Categories, the 1st ever Route 66 Hogs & Frogs Festival's Power Wheels Drag Racing event is set to blow you away!
Entry Fees
Youth Categories: $10.00
Adult Category: $50.00
Youth Categories
1st Place Youth Prizes!!
Put on your racing helmets and get ready to vie for the greatest of all prizes! First place in both Youth categories will bring home an awesome new Power Wheels!!
Ages 3-5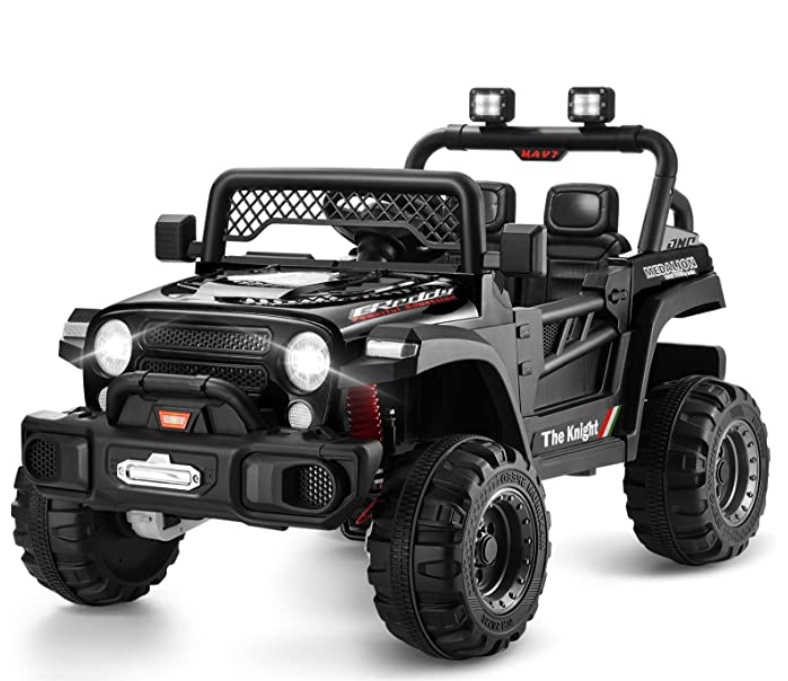 Ages 6-9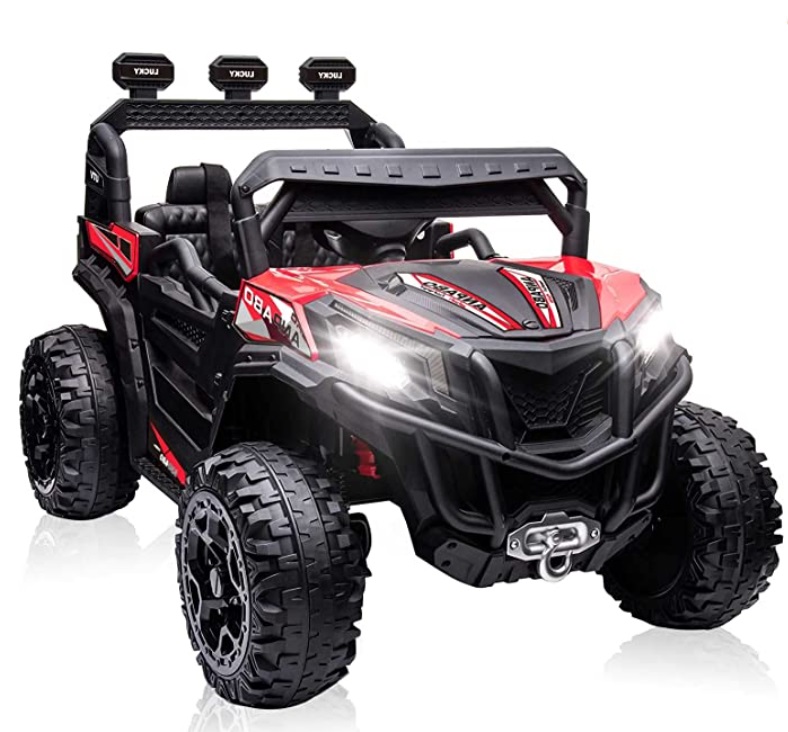 Trophies and medals will also be given out for 2nd and 3rd place finishes!

Adult Category
Let's get serious now. Hear ye, Hear ye, come one and come all for the greatest Adult Power Wheels Racing you've seen this side of the Roubidoux. Bring your best and compete for the Winners Circle!
Check out these awesome races at the Power Wheels Drag Race from the Power Wheels Racing Series event in Maker Faire Detroit July 30th, 2011.
That's right folks, bring harness your engineering skills and bring your imagination because it's all out war on the drag strip September 25th!

Rules & Regulations
Youth categories are pretty straight forward. No modifications with an emphasis on safety. Be sure to download the Rules and Regs to get familiar with what Race Officials will be looking for.
The Adult Category is something else entirely. Will you tempt the Grim Reaper to seal your fate? Read the Rules...Know the Rules...Become the Rules...or be banished forthwith from the Kingdom of Croaker...FOREVER!!!!

And the time has come! Be sure to download the registration form before you fill it out! You have a few ways of getting it and your registration fee to us!
1. Mail it to: City of Waynesville c/o Route 66 Hogs & Frog Fest 100 Tremont Center Waynesville, MO. 65583
2. Email it to: jen.worth@waynesvillemo.org. Once we receive your registration, we can contact you to pay your registration fee over the phone.
3. Come down to Waynesville City Hall and register/pay in person!